How Do Hotel Star Ratings Work?
Are you looking into booking your spring vacation but want to avoid any possible pitfalls?  One of the biggest misconceptions that occur while booking a vacation is the interpretation of star ratings. It is not uncommon for people to book a 4-star all-inclusive resort and be disappointed once they arrive. Your 4-star resort could possibly be more of a 2-star resort depending on many variables. Here are some travel tips and guidelines from TICO to follow while booking your spring vacation this year to make sure your trip is FantasTICO.
Look Out For Different Standards Of Living Outside Canada
Firstly, it is important to consider that different living standards and practices may exist outside Canada including but not limited to:
The provision of utilities, such as water and electricity
Accommodations
Services
Food & food preparation
Water quality
There Is No Standard International Star Rating System
As well, there is no standard international star rating system for hotels and resorts. Every tour operator and/or association has its own quality rating system for rating hotels and resorts located abroad.  The rating systems vary and are based on metrics such as, but not limited to:
The country's standard of living
The hotel's location
Proximity to the ocean or other landmarks
Various amenities & activities available at the hotel or resort to travellers
Consider that each rating system for hotels and resorts abroad are not always comparable to Canadian standards.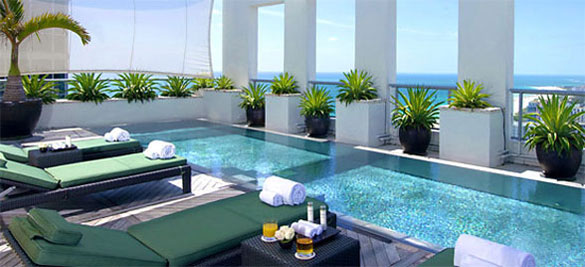 Do Your Research &  Ask A Friend For Travel Tips
If you are not familiar with a particular destination, ask your friends about possible vacation spots and ask if they were satisfied with the trip and the arrangements. First-hand references are hard to beat. But remember, you are hearing an opinion based on other people's likes, dislikes, and standards. Their idea of a good hotel could be quite different from yours.
Book With A Travel Agent & Benefit From Their Travel Experience!
Your best bet is to speak to a professional travel agent about what type of vacation you are seeking and what your expectations are for your holiday. A travel agent has vast knowledge, experience and resources to assist you make the decision that is right for you. For a FantasTICO vacation be sure to book with a TICO registered travel agent for your travel protection.
Booking online? Click here for travel tips to avoid disappointment when booking online.
Visit TICO.ca for additional travel tips or to find a TICO registered travel agency.
All travel agencies in Ontario are regulated by TICO. Registered TICO travel agencies provide additional consumer protection for your travel investment that may not be available when booking with travel agencies based in other countries or provinces.
No matter how good your travel package looks, make sure your vacation goes according to plan. Book with an Ontario TICO registered travel agency. Search for a TICO registered travel agency now.
For any additional questions and comments please email tico@tico.ca