Mission, Vision, Values
Mission Statement
To regulate consumer protection by promoting awareness, education and compliance as part of the efficient and effective regulation of Ontario's travel industry.

Vision Statement
To be a progressive regulator advancing consumer protection, ethical business practices and a trusted marketplace where consumers are confident purchasing travel from registered professionals.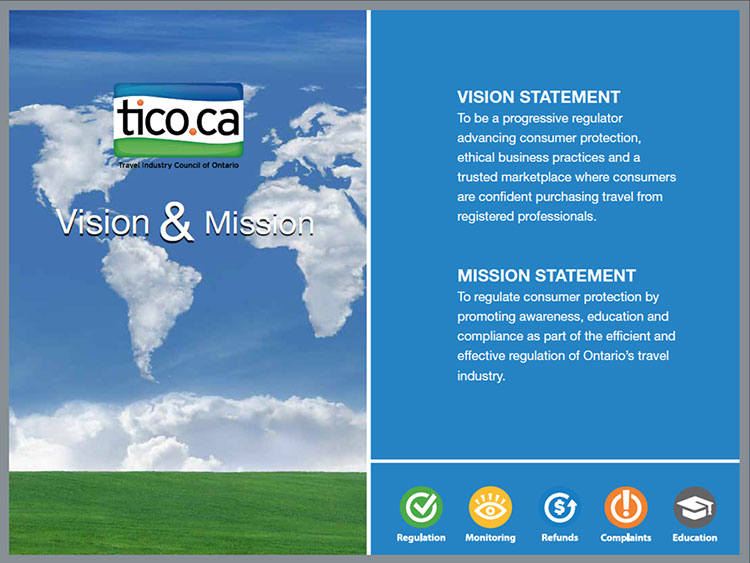 Values
Efficiency: We drive value through continuous improvement and cost effectiveness.
Leadership: We demonstrate courage, integrity and transparency in building stakeholder confidence.
Accountability: We are committed to high standards, taking responsibility for our actions and results.
Service Excellence: We are a fair and firm regulator responsive to stakeholder needs.
Teamwork: We are one team, knowledgeable and experienced working together.
Innovation: We embrace change and ingenuity in advancing as a regulatory leader.
Communication: We build trusting relationships as an authority in Consumer Protection.

Above All, TICO will be ethical in everything TICO does.