Travel Tips On A Different Way To Travel & See It All
Have you traveled to amazing destinations by air, sea, and land, but are looking for a different travel experience?  Motor coach tours are an excellent and different way to travel. You can select your itinerary in advance, and best of all, you don't have to do the research or the driving.  In addition, you can enjoy the trip with like-minded people and an experienced Tour Director.  On a motor coach tour, your arrangements including accommodations are made for you, so that you can concentrate on the serious business of enjoying your vacation. Here are some travel tips to keep in mind while booking a motor coach tour.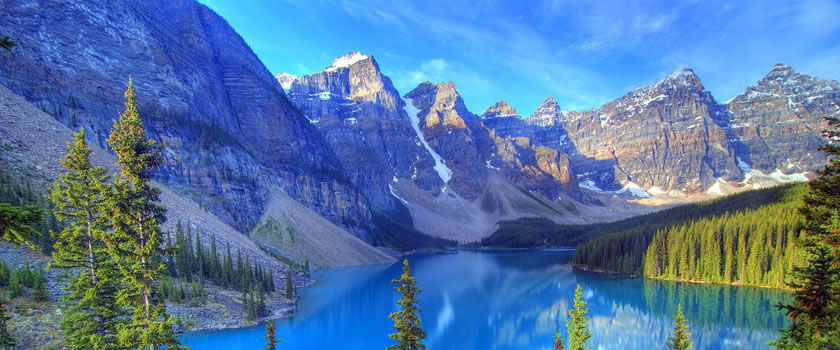 Choose The Motor Coach Tour That Fits Your Interests & Travel Needs
A good starting point is to determine what your interests are. There are various types of motor coach tours to choose from:
Some offer a more leisurely pace that allows you to stay a number of days in every destination on the itinerary to ensure you have plenty of time to explore and experience the area.
Others offer themed tours and tours surrounding specific interests such as epicurean tours and historic tours to name just a few.
For a real sense of the outdoors and nature, some tours are designed to take you off the beaten track, away from the big cities and into the more scenic and remote countryside areas, if that is something you prefer.  For a more personal experience and camaraderie with fellow travellers, you may wish to consider some of the tours that are available for smaller groups as compared to the number of passengers traditionally found on a motor coach tour.  Alternatively, you may wish to consider some of the tours that have itineraries that combine travel by motor coach as well as other modes of transportation such as by train or cruise boat to enhance the experience.
Services & Amenities You Can Expect On A Motor Coach Tour
The motor coaches on these tours are often very luxurious and comfortable, having:
Large seats with ample leg room
Panoramic view
Some are also equipped with TV's and many other luxuries.
You will also find that many coach tour companies will have a daily seat rotation policy so everyone gets an opportunity to experience the view from a different perspective during the journey.
How To Book A Motor Coach Tour With Travel Protection
Whether online or from your local travel agency, motor coach tour companies have brochures that you can look at to get an idea of the various destinations and tour itineraries that are available.  It is always a good idea to consult your local travel agent as they will be able to provide you with various choices during the travel planning process so you can make an informed decision and book the tour that is right for you.
Don't book before you look! Make sure you book your tour through a TICO registered travel agency for your travel protection. TICO makes your trips FantasTICO. If you are thinking of booking online click here to read our blog about Travel Tips To Avoid Disappointment When Booking Online.
Visit TICO.ca for additional travel tips or to find a TICO registered travel agency.
All travel agencies in Ontario are regulated by TICO. Registered TICO travel agencies provide additional consumer protection for your travel investment that may not be available when booking with travel agencies based in other countries or provinces.
No matter how good your travel package looks, make sure your vacation goes according to plan. Book with a TICO registered travel agency. Search for a TICO registered travel agency now.
For any additional questions and comments please email tico@tico.ca