3 Steps to Become a Travel Agent in Ontario!
Being a travel agent is a rewarding and exciting career.
Generally, travel agents either work from home or from a travel agency office. Whether you choose to be a home-based or agency-based agent, there are important certification requirements that you need to be aware of if you want to work and legally sell travel services in Ontario.
The travel industry in Ontario is regulated. The Travel Industry Council of Ontario (TICO) is Ontario's travel regulator and administers the legislation that regulates the approximately 2,000 travel retailers, websites and travel wholesalers (tour operators) located and operating in the province.
Every person in Ontario who works for a retail travel agency and sells travel services or provides travel advice to the public must, by law, complete TICO's Education Standards Program and obtain TICO certification. To learn more about the benefits of a career in travel sales, check out this video series.
Here are three steps to get started in the travel industry in Ontario:
STEP 1: Consider your training options
Before obtaining your TICO certification, consider the various education and training options available to choose from. Completing one of these programs is not mandatory, but something to consider.
You can complete a travel and tourism program in person or online at several colleges or specialized tourism training institutes. Having the proper training and credentials is extremely valuable and can help you be more successful in your career.
Please note: TICO does not endorse these programs. The below list is for informational purposes only.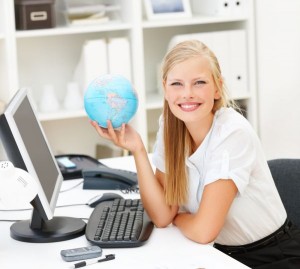 In-person travel agent courses & certificate programs:
Online travel agent courses & certificate programs:
STEP 2: Pass the TICO Education Standards Exam
In Ontario, all travel agencies must be registered with TICO. Before you can start selling travel services for one of these registered travel agencies, you have to pass the TICO Education Standards Exam. When you successfully pass the exam, you'll be able to work at a TICO registered Ontario travel agency and sell travel services or provide travel advice to the public. For more information about the TICO Certification exam, click here.
STEP 3: Decide where you want to work!
When you're a Certified Travel Counsellor, you can decide if you want to work from home as a home-based agent or if you would prefer to work in the office of a travel agency.
Speak to several different travel agencies to compare their policies to determine which arrangement is the best fit for you. Ensure that any company you're considering working for in Ontario is a TICO registered travel agency. To look for one of the 2,000 currently registered travel agencies, use TICO's agency search tool.
The benefit of a career in the tourism industry is that you can choose how and where you want to work. Plus, you'll be able to use your knowledge and experience to book adventures for your clients to travel the world. If you love to travel and enjoy being in sales, then a career as a travel industry professional could be right for you.
For more information about becoming a TICO certified travel agent, click here
____________________________________________________________________________________________
Book with a TICO Registered Travel Agency
To verify if a travel agency or website is TICO registered, check our online directory.
Take the TICO Traveller Quiz to see what type of traveller you are.
Sign up to receive quarterly travel consumer protection email updates.
For more travel tips and information, visit the Smart Traveller Guide.
All travel agencies and websites located and operating in Ontario are regulated by TICO. Registered travel agencies and websites provide additional consumer protection for your travel investment that may not be available when booking with travel agencies and websites based in other countries or provinces. For more information about how TICO helps, click here.
Any questions can be directed to tico@tico.ca or 1-888-451-TICO (8426).