Year:
2017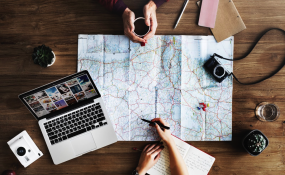 Travel is a global industry and like many other global industries, the trend of working out of home and being mobile has crossed over in a big way. In Ontario, the travel industry has experienced a dramatic increase in home-based travel agencies and travel counselors working as outside sales representatives on behalf of travel agencies….
To avoid turning the delight of "what a great price!" into dismay, one of the simplest ways to protect yourself online is by always booking with a TICO registered booking website. All Ontario online travel retailers are required to display their TICO registration number on their websites. It's the law. Don't forfeit the consumer…
Check out these travel tips, handy apps and websites to ensure you have all the correct documentation and information to reduce your wait times at the border: 1. Know before you go Make sure you have the correct travel documents to enter the U.S. and to re-enter Canada: For current U.S. entry requirements, click here….