Why Tax Amounts Can Vary In Travel Ads
In Ontario, travel agencies and tour operators must clearly state the amount the customer will be required to pay for their travel services.  There is no single formula for taxes.  Depending on what travel services are purchased and the destination(s), there are several factors that can result in various taxes and fees being applicable to travel services being advertised.  However, in Ontario travel agencies and tour operators have some options regarding how they present the information.
3 Ways Ontario Travel Companies Can Present The Price Of Travel
The amount can be expressed either as:
A total price
A base price plus total taxes, fees and additional charges; or
A base price with a detailed breakdown of all taxes, fees and additional charges.
6 Reasons Why Tax Amounts Can Vary In Travel Ads
There are a number of reasons why the tax amounts can vary in travel ads such as: 
Some operators may include certain items such as the fuel surcharge or NAV Canada fees in the base price while others choose to display the amounts as part of the taxes, fees and additional charges.
Taxes and fees can vary depending not only on the destination and where the flight originates, but also on the specific flight path of the aircraft as the routing may impact the costs that need to be paid to governments for use of their air navigation systems.
Foreign governments also impose various taxes and fees to offset costs related to security, immigration and customs as well as departure taxes and airport improvement fees.
There may also be charges for required travel documentation such as a tourist card if the travel was to Cuba, for example.
Packaged holidays will include hotel tax & service fees, which may or may not be included in the base price.
Cruise bookings are also subject to various imposed charges such as port fees, head taxes, tolls, dockage fees and wharfage fees to name a few.
The Total Price Must Be Disclosed
Different tour operators may include certain fees in their base price and break out the others under taxes, fees and additional charges.  With the taxes and fees being so complex, as long as the total price is disclosed to the customer, the advertisement is compliant with the legislation.  If you are uncertain, you can always request that the travel agent or the tour operator provide you with a breakdown of the taxes and fees that apply to your booking, so you can see exactly what is included.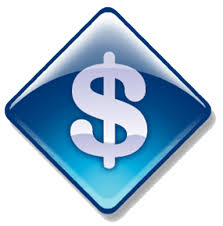 Book With A TICO Registered Travel Agency To Protect Your Travel Investment
Visit TICO.ca for additional travel tips or to find a TICO registered travel agency.
Booking online? Click here for travel tips to avoid disappointment when booking online.
All travel agencies in Ontario are regulated by TICO. Registered TICO travel agencies provide additional consumer protection for your travel investment that may not be available when booking with travel agencies based in other countries or provinces.
No matter how good your travel package looks, make sure your vacation goes according to plan. Book with a TICO registered travel agency. Search for a TICO registered travel agency now.
For any additional questions and comments please email tico@tico.ca