5 Travel Tips to Navigate the New Dual Canadian Citizen Entry Passport Rules
If you're a Canadian citizen with dual citizenship, you can now only fly into the country if you have a valid Canadian passport. This is a recent change as of November 10, 2016.
Let's say you have dual citizenship in Canada and the United Kingdom. Previously, you may have been able to fly to Canada on your British passport. But that's no longer the case. You now must have a valid Canadian passport to board your flight to Canada.
>> Apply for a Canadian passport now
>> Renew a Canadian passport now
Why the rule changed
Increase Border Security
The Government of Canada introduced an electronic screening system to step up border security and boost control of travellers leaving the country, including Canadians on government benefits. The travel documents of all Canada-bound passengers are now automatically scanned during flight check-ins to verify their identity.
Preventing parental child abductions
Many international parental child abductions involve parents and children who are dual citizens. The new passport rule and electronic screening is also designed to help reduce the risk of these types of abductions. >> Get more information about Child abduction and custody issues
Here are 5 key travel tips to help navigate the new entry requirements:
1. Always fly with a valid Canadian passport
Dual Canadian citizens must always show a valid Canadian passport to come to Canada or connect through the country by air. It is the only reliable proof that you're a citizen and have the right to enter without going through immigration screening. Make sure that your passport expiry date is well beyond when you plan to return.
2. Carry both of your passports
Depending upon your other country of citizenship, you may have to show your passport to enter and exit that country, and also show your Canadian passport to be able to fly to Canada. So always make sure to carry both passports when you travel.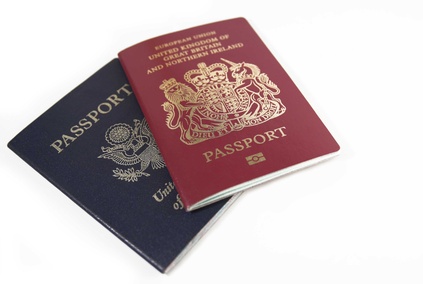 3. There may be no change if you travel by land or sea
Currently, the Canadian passport rule for dual citizens doesn't apply if you drive to Canada, take a bus or train, or arrive by boat. However, it's always preferable to travel with a Canadian passport as proof of your citizenship.
4. The new rules may not apply to Americans
If you're an American-Canadian dual citizen, you don't need a Canadian passport to travel to Canada – you can use a valid U.S. passport. However, you'll still need to carry proper ID with you and meet the basic requirements to enter Canada.
>> Requirements to enter Canada

5. There may be short-term solutions for no passport
If you're a dual citizen who's flying in a few days and doesn't have a Canadian passport, you may qualify for a special authorization to board your flight. Otherwise, you will have to reschedule your flight and get a valid Canadian passport.
>> Find out about special authorization
For More Information regarding the New Requirements for Canadians travelling with Dual Citizenship – click here
---
Always Book With A TICO Registered Travel Agency or Website
Visit TICO.ca for additional travel tips or to find a TICO registered travel agency or website.
Booking online? Click here for travel tips to avoid disappointment when booking online.
All travel agencies and websites selling travel services in Ontario are regulated by TICO. Registered TICO travel agencies and websites provide additional consumer protection for your travel investment that may not be available when booking with travel agencies based in other countries or provinces.
No matter how good your travel package looks, make sure your vacation goes according to plan. Book with a TICO registered travel agency or website. Search for a TICO registered travel agency now. For any additional questions and comments please email tico@tico.ca